Welcome to DREamtime water distribution!
We can deliver one of the purest spring waters in the world to your home o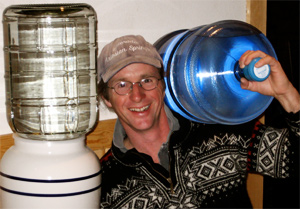 r business within the Roaring Fork Valley of Western Colorado (including Aspen, Snowmass Village, Woody Creek, Old Snowmass, Basalt, Emma, El Jebel, Carbondale, and Glenwood Springs).
In 1996, I set out to find the highest quality local spring water commercially available.  The choice was obvious: ELDORADO NATURAL SPRING WATER from Eldorado Springs, Colorado. Twelve years and over sixteen hundred satisfied customers later, Dreamtime Water is still growing, thanks to our extraordinary product and unrivaled personal service.
Paul Jones, Owner